No let up as crime drops by 13%
No let up as crime drops by 13%
Thursday, 15 July, 2010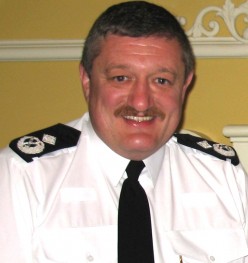 DCC Adam Briggs
North Yorkshire Police has vowed there will be no let up in the fight against crime and anti-social behaviour.

The determined message follows the publication today (Thursday 15 July 2010) of the Home Office statistical bulletin for Crime in England and Wales for 2009/10, which revealed the force and partner agencies have achieved an impressive 13% reduction in crime over the year.

The number of offences recorded - 42,197 - is the lowest in the Yorkshire and the Humber region (YATH). And the force's crime rate of 54 crimes per 1,000 population is the second lowest for the period in England.

Deputy Chief Constable Adam Briggs said: "The annual crime data reflects the hard work and commitment of North Yorkshire Police and our partners to ensure North Yorkshire and the City of York remains one of the safest and low-crime areas in the country.

"Reducing levels of crime and anti-social behaviour is the number one priority the new Government has set for police forces. It gives great satisfaction to Chief Constable Grahame Maxwell and myself that North Yorkshire Police has a history of achieving year-on-year reductions in crime, with a 22% decrease over the past three years.

"The continued success is down to the professionalism of everybody associated with North Yorkshire Police and the Community Safety Partnerships across North Yorkshire and the City of York. Our officers and staff are doing a fantastic job and are really making a difference to individuals and communities across the county.

"We are determined, despite the challenges of the current financial climate, to maintain and even enhance performance in the years to come. We will not take our eye off the ball and become complacent.

"The preparations we have made will ensure the quality service delivered by North Yorkshire Police continues to improve. We will strive to drive down the already low levels of crime in a way which enhances the trust and confidence that local people have in us."