Code of Practice For New Police National Information Sharing Arrangements
Code of Practice For New Police National Information Sharing Arrangements
Wednesday, 17 March, 2010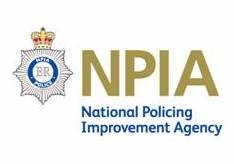 A crucial step in the delivery of the new Police National Database (PND) - being developed by the NPIA - was reached today when a code of practice overseeing its use was laid before Parliament.

The PND, due to be launched later this year, will deliver the primary recommendation of Sir Michael Bichard's inquiry into the murders of schoolgirls Holly Wells and Jessica Chapman in Soham in 2002. It will for the first time allow forces across England, Wales, Scotland and Northern Ireland to share, access and search existing local intelligence and operational information on a national basis.

The statutory Code of Practice will promote consistent and lawful use of the PND across the Police Service and is one of a series of measures to guard against misuse of the new system, sitting alongside rigorous access controls and robust individual user security checks.

The PND will deliver benefits to public protection and policing in three key areas: protecting children and vulnerable people, reducing the risk of terrorist activity and disrupting and preventing major, serious and organised crime.

Deputy Chief Constable Nick Gargan, Deputy Chief Executive of the NPIA and chair of ACPO's Intelligence Portfolio, said: "I am in no doubt that every investigator and every neighbourhood team in the UK will benefit at some point from the PND, bringing timely information, the full intelligence picture and a real boost to investigations at an early stage.

"Protecting the information shared on the PND is very important. The NPIA is the guardian of this information and we need to make sure we deserve the trust being placed in us. Users in forces also need to take their responsibilities very seriously and maintain the highest professional standards."

The Code of Practice has been subject to public consultation and has been approved by the Association of Chief Police Officers (ACPO).

Home Office Minister for Identity, Meg Hillier MP, said: "When the PND is delivered later this year it will provide forces with a powerful new tool to fight crime and protect the most vulnerable in society. But it is vital that forces use this new information-sharing capability in a consistent and lawful way and for policing purposes only. The Code of Practice will enshrine these principles across the Police Service."