Radical Change Required To Improve Public Confidence In Police
Radical Change Required To Improve Public Confidence In Police
Friday, 12 March, 2010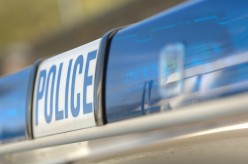 Improving public confidence in the police will require a radical overhaul in many areas of police service provision, asserts Northgate Public Services today in a response to the Home Office's policing white paper.

Northgate argues that the measures included in the paper do not go far enough towards achieving the drastic service revolution that will improve public trust, reduce crime, and build more effective services. The white paper builds on the government's earlier reforms which sought to put the public at the heart of policing through community policing.

Police forces now face a diverse set of challenges, says Northgate, and to meet these they need an approach that promotes rapid change and positive outcomes, fosters innovation, and harnesses the expertise of wider society. Forces must build on the progress that they have already made by re-engineering services so that they are focused on achieving key priorities.

Given reduced fiscal resources, Northgate claims that it is essential that the correct balance is achieved between value for money and improvement. It argues that it is essential that the development of services is underpinned by a coherent approach to achieving better for less.

Ian Blackhurst, Managing Director of Public Safety at Northgate Public Services, said today: "Forces across the country are facing the competing demands of having to offer more diverse services with fewer resources. Now is the time to revaluate the business operations of police forces. We have to embed a culture of better for less to meets the needs of the twenty first century. We are confident that the police service has the capacity and the enthusiasm to change. The government has not only to remove the barriers, but provide strong incentives to promote change which will restore public confidence in the police."