Julie Spence announces retirement
Julie Spence announces retirement
Monday, 01 March, 2010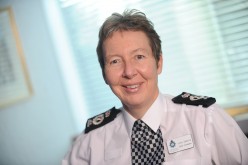 Chief Constable Julie Spence Announces Retirement


After five years in charge, Julie Spence has today (Monday March 01) announced her retirement as Chief Constable of Cambridgeshire Constabulary.

She will step down from her post leading the force on September 5.

Mrs Spence said: "It has been an extraordinary privilege to lead Cambridgeshire Constabulary over the past five years on a journey to improve the service we give to the people of Cambridgeshire.

"It has without doubt been the highlight of my 32 year career and I believe the county now has a force it can be proud of.

"I feel the time is right to hand over the reins to someone else to guide the force through the next part of the journey.

"By announcing my retirement now, the Police Authority has six months to find the right person to lead the force into 2011 and beyond."

Mrs Spence, who is 54, has pledged to continue to work hard for the force and the county until her last day.

She remains committed to Cambridgeshire and looks forward to remaining part of county life after her retirement and supporting initiatives that promote the wellbeing of local people.

She also plans to spend more time with her husband, John, while considering new opportunities and admits she will not be able to sit still for long.

Ruth Rogers, chair of the Police Authority said: "Julie Spence has been a powerful force for improvement and development in Cambridgeshire. Her integrity and honesty is recognised by the public and by all those who work within the force.

"Julie has provided a sound legacy for her successor and I look forward to leading the Police Authority process to ensure we appoint a worthy successor."

Mrs Spence joined Cambridgeshire Constabulary in 2004 as Deputy Chief constable and became acting Chief constable in June 2005.

She sits on the Association of Chief Police Officers' (ACPO) cabinet and is responsible nationally for leading the development of a more citizen focussed approach to policing.

She is also President of the British Association for Women in Policing and received an OBE in 2006, not only for her work with the association championing the role of women in the police service but also her work leading an operation to protect Heathrow airport, in partnership with the Metropolitan and Surrey forces.

She was also praised for her handling of the Thames Valley policing operation at the Queen Mother's funeral.

Mrs Spence was awarded the Queen's Policing Medal, the highest honour for a police officer, in the 2010 New Year's Honours.

Her police career began in 1978 when she joined Avon and Somerset Constabulary after a short spell in teaching.

Her early career involved general patrol in some of the most troubled areas of Bristol. Between periods on front line operational duty, she took roles in community policing, CID, police training, force communications, family and child protection and the press office.

Mrs Spence was seconded to ACPO Secretariat in London for two years as a temporary Chief Inspector. After returning to Avon and Somerset, she had a number of operational roles before being promoted to superintendent and posted as operational commander for Northern Bristol.

In 1999 she was appointed as assistant chief constable in Thames Valley Police where she was initially responsible for corporate development. She led the force's territorial policing from January 2003.