Personal safety success
Personal safety success
Friday, 11 December, 2009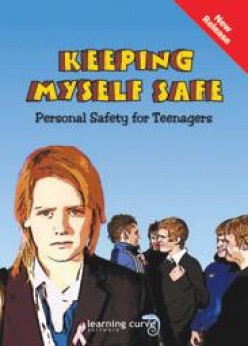 Keeping myself safe


Aunique venture targeting Lothian
and Borders teenagers to enhance personal safety "Keeping myself safe" has enjoyed a
very positive response since it was launched in 2007.As a result a new film
on hate crime is being developed and
will be added to the existing information
pack in 2010.

Personal safety is an area of prevention that Lothian and Borders Police are very focussed on and whilst it is common practice for police officers to be giving talks in schools and community groups on personal safety, it is difficult to target all young people in every area.

To improve effectiveness, Lothian and
Borders took the initiative to recruit a
school teacher, who was tasked with developing a package for schools, which would cover all aspects of personal safety. The aim was to establish a consistent safety message within
the school curriculum across Lothian and
Borders that would address youngster's fears, and keep them safe and free from harm. The result of that project is now a resource called 'Keeping Myself Safe' (for teenagers).

'Keeping Myself Safe' contains 10 short
films, dealing with a number of teenage issues from basic street safety, domestic violence, grooming to sexual assault. A resource pack was also designed to compliment the films, which allows for joint facilitation by teachers and police officers.

These innovative films were developed by a
commercial company called Learning Curve
(www.learningcurve.info) and created in a
'true story' format where the basis for each story came from a real life incident. Pupils from a variety of local schools then produced the films in a graphic form. The powerful dialogue
accompanying each film is achieved by
using a young person's voice to tell the story of their dilemma. The effectiveness of the programme is that each film ends with the young person asking, "...What should I do?"

The class then, with the teacher's direction have to debate the issue and work out how the situation could have been avoided by adopting personal safety strategies.

The response both from the young people
involved in the films and the hundreds of
young people who have now worked
through the programme is extremely positive.

The development of this resource has been
innovative in many ways. Not only is it a
great example of effective partnership working, it is the first time a financial agreement has been struck where the profits from the sales of an educational resource have been shared between the company that produced it and the education department involved.

The aim of this was to ensure "Keeping
Myself Safe" (for teenagers) was marketed
effectively and that any profits were used to develop further films on safety issues affecting young people. As a result a new film on the area of Hate Crime is currently being developed
and will be ready to add to the existing
pack early in 2010.