WIN... A Slash proof Hoodie and two sets of T-Shirts with BladeRunner
WIN... A Slash proof Hoodie and two sets of T-Shirts with BladeRunner
Wednesday, 02 December, 2009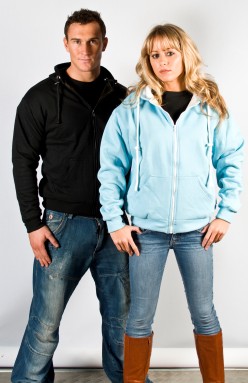 The BladeRunner website www.bladerunner.tv is a one-stop shop for a 'new generation'of protective clothing - slashproof items which are stylish, comfortable and safe.

The range is the most comprehensive on the market.

Garments are lined with Kevlar or woven Aramid fibre for ultimate protection, complying with BSEN388 6.2 (blade cut resistance)and are fashionable looking - so the styles can, for instance, be worn by police or security personnel on covert operations.

'Attractive' is rarely a word that is used in connection with functional anti-slash clothing - but BladeRunner has evolutionised the whole concept of body protection, providing highly effective garments that blend well with High Street-bought equivalents.

Their hooded tops for men and women are stylish comfortable, and come in the whole range of sizes. They are manufactured from 65% + 35% sweat fabric with a large bottom pocket, and the hood has a cotton lining with a Polyester cord and plastic moulded locks. These unisex lightweight 'hoodies' come in black, grey, white, pink and pastel blue, and are highly affordable - costing from just £74.74 for the men's and £68.99 for the women's versions.

Competition

A slash-proof hoodie and two sets of T-shirts to be won Bladerunner unisex hoodies.

We have persuaded the guys at BladeRunner to let us have two sets of a classic white short-sleeved T-shirt and a stylish 'hoodie' to give away - worth around £110 the pair.

To enter, just answer this question:

Are BladeRunner's hooded tops lined with: Kevlar, Aramid Fibre or Razorwire?

Email your answer headed up BladeRunner Comp to:

info@police-life.co.uk

along with your name and address letting us know your clothes size, and which colour hoodie you would like (visit www.bladerunner.tv to make your selection)

Closing date 31st December.