Police clamp down on Christmas Bingers
Police clamp down on Christmas Bingers
Monday, 22 December, 2008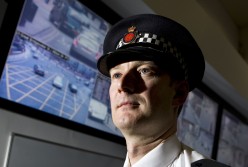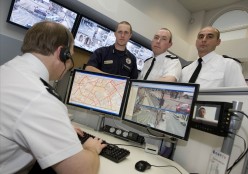 A force-wide day of action targeting alcohol-related crime and disorder by Greater Manchester Police resulted in over 70 arrests being made on Friday 19 December - the busiest day for Christmas parties in the festive season.

The operation was carried out along side other emergency services, GMPTE, Stage Coach, First and BTP, as well as other agencies, to ensure that people were provided with reassurance. Issues such as violence, irresponsible drinking, anti-social behaviour and domestic abuse were tackled head on.

Officers were busy out and about in the towns across Greater Manchester, with additional resources and high visibility patrols, as over 150 licensed premises and 70 off-licenses were visited during the one evening. More than 150 stop searches were made and 39 people had alcohol seized from them.

Police domestic abuse teams were also out on patrol over the weekend, using dedicated domestic abuse vehicles to visit over 50 repeat victims. A total of 26 domestic abuse-related arrests were made as part of the days activities.

Arrests were also made for various offences including public order, drunk and disorderly, breach of bail, criminal damage and assault.

Chief Inspector Anthony Simpson said: "This day of action was successful in getting our message out to those who came out to enjoy the festivities at the weekend.

"Everyone pulled together to ensure that people were able to feel safe and crime could be kept to a minimum. We will continue to fight violent and alcohol-related crime into the New Year and the law-abiding majority of people in our communities can be rest assured that we will continue to make Greater Manchester a safer place."

If you have any information relating to crime or domestic abuse please contact GMP on 0161 872 5050 or Crimestoppers, anonymously, on 0800 555 111 or visit www.gmp.police.uk for further information.