Retired Detective Constable from Llandudno wins £1,000!
Retired Detective Constable from Llandudno wins £1,000!
Friday, 19 December, 2008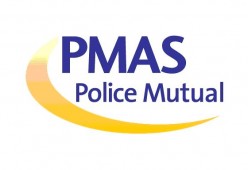 It's a going to be a great Christmas for a Retired Detective Constable from North Wales Police thanks to Police Mutual.

Police Mutual, the Police Family's very own financial services organisation ran a free prize draw as part of their online market research into insurance products. Visitors to the Society's website were asked questions about what is important to them when it comes to car and home insurance cover and those completing the survey were entered into a free prize draw to win £1,000. The draw was held on 1 December 2008 and Gwyn Jones was the lucky winner.

The prize was awarded to Gwyn by Police Mutual Force Authorised Officer, Sergeant Graham Jones at North Wales Police HQ in Colwyn Bay. Gwyn joined North Wales Police in 1971 and served as a PC for 8 years in Anglesey and Hawarden, as a Detective Constable with the Drug Squad for 4 years, then 18 years with the Special Branch, before retiring in 2001.

Gwyn was delighted to have won saying, "I've been a member of Police Mutual for 38 years so I was eager to help them develop their insurance products for my colleagues and their families. I'm delighted to have won and this prize will make Christmas extra special this year."

"Our products and services are developed exclusively for the Police Service," explained Acting Chief Executive of Police Mutual, Mike Urmston. "And because the opinions of our members matter to us we wanted to know what's important to them when it comes to insurance. I would like to congratulate Gwyn on winning the prize draw and thank all those members of the Police Family who completed the survey."

Employees of the Police Service and their families can secure their home and contents with Police Mutual or obtain a competitive car insurance quote by calling 0845 88 22 999 (Monday-Friday 8.30am-5.30pm). Further information about the Society's products, including insurance, is available by visiting the Police Mutual website at www.pmas.co.uk

As the UK's largest affinity friendly society, with around 180,000 members nationwide, Police Mutual is dedicated to providing savings, investments, pensions, a mortgage service, insurance products and financial education exclusively to the Police Family.