Framework for forensics to provide saving for Police
Framework for forensics to provide saving for Police
Tuesday, 12 August, 2008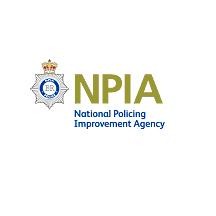 The National Policing Improvement Agency (NPIA) has announced the award of a national framework agreement for the supply of forensic analysis services to the police in England, Wales and Northern Ireland. The agreement allows police forces to procure services, such as DNA analysis and toxicology, without having to run their own European procurement exercises.

The new National Forensic Framework Agreement will run for four years and could save the police service up to £15 million during that period. It will allow forces to select service providers from 14 lots and run mini-tendering exercises to achieve the most competitive outcome.

The National Forensic Framework forms part of a wider programme of work called Forensics21. The programme aims to challenge current forensic practices to provide greater efficiencies, value for money and to ensure consistency and transparency of processes and standards across the police service.

Assistant Chief Constable Chris Eyre of Leicestershire Constabulary, and ACPO lead for the project, said, "With spending on external forensic services reaching £169 million a year, the new framework offers many benefits to the police service and suppliers. Not only will it reduce turnaround times and provide greater efficiencies, it will help stabilise the marketplace and allow for a more consistent quality of service to be delivered by suppliers. This is the first project to be delivered under Forensics21 and is the start of a larger programme of improvement in police science and technology"

Sue Moffatt, head of commercial at NPIA said, "The National Forensic
Framework will offer significant savings to the police service and is a good example of how working together with key suppliers can help drive efficiencies. We are very pleased to be able to offer this framework to forces to secure improved forensic analysis services for the future."

Successful suppliers across the 14 forensic analysis lots in the National Forensic Framework Agreement include Central Science Laboratory, Eurofins Genetic Services Ltd, First Forensic Ltd, Forensic Science Service Ltd, Key Forensic Services Ltd, LGC Ltd, Mass Spec Analytical Ltd, Napier Associates Forensic Ltd, Orchid Cellmark Ltd, Randox Laboratories Ltd, Scientifics Ltd.