New round of investment for Police handheld computers
New round of investment for Police handheld computers
Tuesday, 22 July, 2008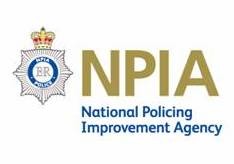 The National Policing Improvement Agency (NPIA) will manage the additional distribution of £25 million provided by government to help give police officers on-the-spot access to information while out on patrol. The new funding will allow for a further 15,000 handheld computers to be used by police by March 2010. This will take the total up to around 30,000 devices.

The allocation comes in conjunction with the publication of the government Green Paper which highlights the need to further reduce bureaucracy and paperwork for police officers and further enhance the service delivered to the public. The Green Paper picks up a number of themes also highlighted in the Flanagan Review of Policing.

Chief Information Officer at the NPIA Richard Earland said "We welcome the recommendations in the Green Paper concerning the additional funding and the commitment to increase the times officers spend on patrol. When used appropriately handheld computers keep officers out in the community and make them visible to the public. With mobile devices they find it easier to access information at the point of need, leading to greater efficiency and reassurance for the public.

Deputy Chief Constable of Hampshire, Ian Readhead and the ACPO lead for the Mobile Information Programme said, "Mobile computers are absolutely critical to a modern police officer. Having information in the right place at the right time, which is up to date and accurate is vital to help officers with their work with the public."

Today's announcement also forms part of the broader programme of work that the NPIA is involved in to bring together police IT which will better support the development and use of information systems in policing and improvements in service for frontline officers and citizens.

The second round of investment follows a previous Home Office grant of £50 million allocated in May 2008 to deliver mobile information. The Prime Minister has made a commitment that there will be 10,000 handheld computers in use by September 2008. This new funding will develop mobile information into the medium term - as a result of the two phases of central investment.