Police Federation responds to Green Paper on Policing
Police Federation responds to Green Paper on Policing
Thursday, 17 July, 2008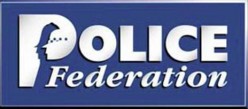 The Police Federation of England and Wales is pleased that the government appears to have listened to many of the problems of bureaucracy and targets we have highlighted in our reports on 24/7 and CID policing over the years.

Anything that cuts back on unnecessary paperwork and allows police officers to do their jobs is a step in the right direction.

Paul McKeever, Chairman of the Police Federation of England and Wales says:

"Let's hope this is not just empty words as we urgently need action. My fear is that we have heard many of these empty promises before. It is imperative that bureaucracy is cut once and for all.

"Police officers must be able to use their discretion and police the streets, not spend their time satisfying meaningless national targets and filling in forms.

Mr McKeever also expressed disappointment that this could be a missed opportunity:

"What is desperately needed is an entire review of policing. Instead of second guessing what the public want why doesn't the government just ask them? There needs to be greater public involvement in the debate on the future of policing.

"There is much to digest in the 100 pages of the report. We will need to examine thoroughly the content of the Green Paper and will respond during the consultation phase."