Beds Police Team Seize 'Largest Ever' Cannabis Haul
Beds Police Team Seize 'Largest Ever' Cannabis Haul
Friday, 20 June, 2008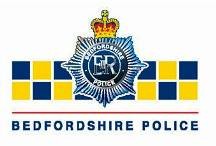 A SPECIALIST team of Bedfordshire Police officers has seized what is believed to be the force's biggest ever haul of cannabis.

Members of Bedfordshire's Serious and Organised Crime Unit, assisted by Essex Police, swooped on an industrial unit in Rayleigh, near South End, at 7am on June 19th 2008, where they found herbal cannabis and resin conservatively thought to be worth more than £3 million.

The seizure, weighing in at more than 850 kilos, included herbal and resin cannabis which was sealed in bags and packed into two large wooden crates loaded on pallets.

At the same time Bedfordshire Police, backed by officers from the Metropolitan force, executed a warrant at an address in South East London where they arrested a man on suspicion of conspiracy to supply. He was transported to Dunstable Police Station, where is still being interviewed. More arrests are expected shortly.

The initiative is just the latest in a long list of raids carried out by the unit, and other police teams, this year which have resulted in huge drug seizures.

The squad seized nearly a million pounds worth of strong skunk cannabis after stopping a vehicle near junction 11 of the M1 last month (May) and six hours later police swooped on a property in the Streatley area and seized cocaine with a street value of around £100,000.

During unconnected operations the following week police seized thousands of pounds worth of drugs county-wide and won closure orders against two suspected drug dens. The action coincided with National Tackling Drugs Week.

DS Martin Abreu(correct),of the Serious and Organised Crime Unit, warned there will be no let up in the fight against drugs, adding: "Initiatives like today's graphically illustrate Bedfordshire Police will leave no stone unturned in the pursuit of offenders.

"This is by far the largest seizure of cannabis we have made and we hope it inspires even more confidence among the general public to contact us with any information, or suspicions, they have about drugs and the people who supply them."