Operation 24/7 nets 44 burglars in first fortnight
Operation 24/7 nets 44 burglars in first fortnight
Tuesday, 17 June, 2008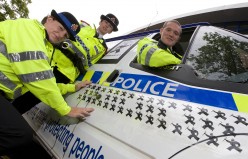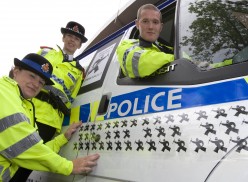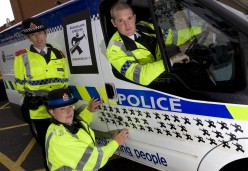 A hard-hitting campaign targeting burglars by Tameside police and its partners has resulted in 44 arrests in its first two weeks.

Operation 24 / 7 launched on 1 June 2008 has already resulted in 33 arrests for burglary. This included three offenders that had been specifically targeted as known prolific and persistent burglars.

Seven of the total 44 arrests were made of known burglars for breach of curfew offences. An arrest for public order and one for serious assault have also led to two known burglars being put in police custody.

The high profile three-month operation involves police officers and other partners visiting persistent and prolific burglars at all hours of the day and night to check on their activities and gather intelligence on their movements. It also ensures those on curfew and bail conditions are sticking to them.

Offenders known to use drugs are given extra encouragement to take up support offered by the Drugs Intervention Programme. This has led to one offender returning to the drug support programme and leaving the Tameside area to start a new life.

Police share information and work closely with the Probation Service, Youth Offending Team, Tameside Patrollers and the Fire and Rescue as part of the clamp-down.

Inspector Lindsay Atherton head of Tameside police Operational Policing Unit said: "We are delighted that Operation 24/7 has got off to a flying start and is succeeding in its aim to make our area a hostile environment for burglars and other criminals.

"We and our partners have been busy around the clock checking up on known offenders. Constant police attention and coverage in local media are getting our message across to prolific and persistent burglars - break the law and we will get you.

"The law-abiding citizens of Tameside can rest assured that there will be no let up in our campaign, we will make our area a burglar-free zone."