GMP gives thanks to the Home Watchers
GMP gives thanks to the Home Watchers
Friday, 02 May, 2008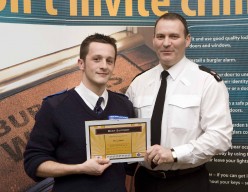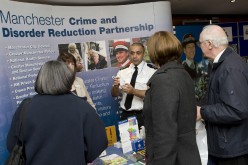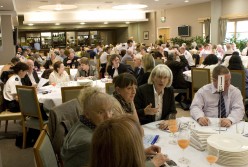 Greater Manchester Police hosted their second Annual Home Watch Conference on Tuesday 29 April 2008 at the City of Manchester Stadium to say 'thank you' to the Home Watch coordinators currently working within communities across north Manchester.

Over 150 residents attended the evening to hear guest speakers who were invited to talk about relevant areas of policing including terrorism and intelligence gathering.

Guests had the opportunity to meet other Home Watch coordinators and their local neighbourhood police officers as well as people attending on behalf of other agencies including Manchester City Council and the Fire Service.

The theme of this year's conference was 'Safer Neighbourhoods' to coincide with the north Manchester division's drive to promote neighbourhood policing and its values to the local communities.

Superintendent Bob Lomas, who gave a talk on this subject, said: "Neighbourhood policing is about engaging with the public. We are working to ensure we understand your issues and how best we can address them.

"The work that PCSOs and Home Watch schemes do ensures that we can support vulnerable people and keep our neighbourhoods safer from inside each individual community."

Chief Superintendent Gerry Donnellan gave out three awards** for contribution to Home Watch and neighbourhood policing over the last twelve months and closed the evening with a strong message for local residents: "Home Watch is about partnerships, with our residents but also with other agencies. Crime is falling in north Manchester and over the last few weeks we have recorded less crime than we have ever recorded before. We are succeeding together - this is the result of a good partnership."

North Manchester's Watch Scheme Administrator, Janet Hadley, said: "This year's conference was a resounding success. Everyone who attended said they had learnt something new about policing, particularly the importance of providing police with information, no matter how trivial it may seem. I am really pleased with the outcome of this event and look forward to organising next year's conference."

If anyone is interested in joining a local Home Watch scheme they can contact Janet Hadley on 0161 856 3610.