Your current location:
Primetech teams up with Imagebase
Primetech teams up with Imagebase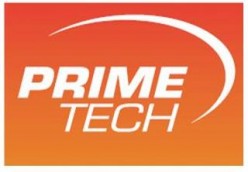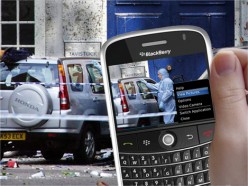 Primetech has teamed up with ImageBase Technology Ltd, to provide Blue Light Services with a unique encrypted, interactive image and data communications application - the Photophone XT software. This allows real-time communication between Bronze, Silver and Gold Commands.

Tim Schofield, Sales Director of ImageBase Technology Ltd, explained the reason for launching Photophone XT: "this is a truly unique and cutting edge product that has the capabilities and functions to make a real difference in the Command & Control environment. We have been told that it's one of the best products for the efficient delivery of intelligence - to whom, to where and for when it's needed! With good intelligence comes good decision-making"

The server based system provides a bi-directional link between PCs, laptops and handheld devices (Blackberry® Smartphones, Windows Mobile 5 or 6 and Android mobile phones) over any IP-based communications network, such as 3G, GPRS, Satcoms, Digital/Analogue Wireless and Radio Networks.

For example, field officers can use the camera on their portable device to capture an image or video, adding voice over or text over notes if required, and transmit it to the Control Room and to the rest of the team. There is the capability of multiple simultaneous users in each communication session or there can be multiple concurrent communications sessions. Images can be annotated so that text, arrows, circles etc appears on the image in real time, and an Audit Trail on the designated server will store Instant Messaging and 'press-to-talk' voice communications.

Screens from other applications (eg. database or mapping software) can be captured and transmitted, tagging images with GPS coordinates when captured using a GPS-activated device or camera. Users can instantly view where the image was taken, within three metres, on a mapping system (eg. Bing Maps, Google Maps) and can view the position of fire service personnel on the same maps, showing their movements as it happens. Other files, such as video & audio clips as well as documents (e.g. CBRN-related manuals, technical diagrams etc.), can also be broadcast to each user should additional information be required.

Henry Walker, Director of Primetech, concluded: "Photophone XT had a great reception when it was launched at the Emergency Services Show. It's a really innovative piece of equipment that fits neatly into our product portfolio, allowing encrypted, real time still digital images, video and data to be transmitted by phone between users. It helps complete the working communications solutions that we can offer to our Blue Light customers."

For further information on Photophone XT visit:
www.primetech.co.uk

or telephone: 08453 455 734.