Your current location:
New body cameras for Preston, Blackpool and Blackburn police
New body cameras for Preston, Blackpool and Blackburn police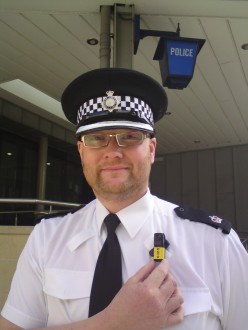 FIVE hundred new body cameras will help capture crime on film in Preston, Blackpool and Blackburn.

Funded by the Tackling Knives and Serious Youth Violence Action Programme (TKAP), the crime-fighting equipment will be worn by officers responding a range of emergency and non-emergency calls.

They are clipped onto an officer's body armour and are labelled with highly visible stickers to let people know that their actions are being filmed.

Supt Richard Spedding said: "This equipment will help to gather video evidence that can be presented to the courts to show exactly what happened during an incident.

"The cameras are also an effective deterrent to anyone engaging in or threatening violent or anti-social behaviour, helping to keep our towns and cities safe."

Police in Blackburn will get 250 body cameras and police in Preston and Blackpool will each get 125.

Specialist body cameras are worn by many officers across the force to gather both audio and visual evidence on a variety of crimes including domestic violence and anti-social behaviour.

The cameras are more advanced than previous ones that have been used by officers. They are the similar size of a match-box at just 5.5cm high and 3cm wide.