Your current location:
LED Lenser launches upgraded range of torches Leading torch company unveils new advancements to already successful series
LED Lenser launches upgraded range of torches Leading torch company unveils new advancements to already successful series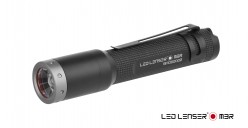 M3R Torch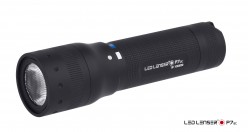 P7QC Torch
LED Lenser, a worldwide leader of LED light manufacturing, has announced exciting new upgrades to their already successful product range.
Lighting innovators LED Lenser has redesigned popular models of their original torches, so that as well as feeling lighter they shine further and brighter than ever before. Included in the range is what fast becoming known as the 'Sherlock Holmes Torch', the stylish P7.2 used by Martin Freeman and Benedict Cumberbatch as they try to save the Houses of Parliament in the first episode of Series 3, 'The Empty Hearse'.
For over 20 years LED Lenser has been at the forefront of new technologies in handheld torches and headlamps, with over 200 patents and awards for design and engineering. With the new upgrades they hope to redefine performance, engineering excellence and design.
Paresh Ruparelia, UK Marketing Manager at LED Lenser, explains: "Our torches are used in a number of critical situations, from police to mountain rescue teams, so it's crucial that they are of the highest standard and never let our customers down. For this reason we've launched our new upgraded range. From the inside out every aspect of our torches have been carefully redesigned, to deliver an outstanding level of performance that sets them apart from the crowd."
The new changes to the range include the very latest CREE® LED Chip known for low heat generation and a longer lifespan, as well as an increased diameter of the reflector lens for a greater and more equally lit area - giving you a larger and clearer field of vision than ever before. In addition to this upgraded technology and functionality LED Lenser has also improved the award winning sleek design of their torches, with an enlarged on/off switch and a new coating to improve grip.
Cyclists, runners and wearers of the headlamp have similarly benefitted from the upgrades, which have been significantly re-engineered to provide you superior comfort, better light distribution and improved performance. The rechargeable section improvements include a rear red light, low battery message system and battery level indicator, notifying you when you need to recharge.
Key features of LED Lenser torches (may vary according to specific model):


State of the art German Engineering


Scientifically measured lumen outputs combined with longer run times and effective distances


CREE LEDs


Aircraft-grade aluminium housings


Patented 'Advanced Focus System' optics – instant spot to flood beam selection


'Smart Light Technology™'multi-function light and energy consumption control technology


Single-handed 'Speed Focus'


Multi-option 'Dynamic Switch'


Gold plated contacts for better conductivity


Water and dust resistant modular construction


Floating Charge SystemTM – Charges your torch while the batteries are still inside, through a gold plated contact point on the switch


Most of the range uses readily available standard batteries


"The Sherlock Holmes torch" is based on model P7.2 and used in the latest series aired on BBC 1.
LED Lenser have also recently launched two new products in the M3R and the P7QC. A brief summary of the features these products have to offer is outlined below:
The M3R is the smallest rechargeable flashlight in LED Lenser's range. Weighing 45g including battery, it still has an impressive output of 220 lumens. It has 3 light modes, power, low power and strobe and a low battery message system near the power switch, shining red, yellow or green depending on battery status.
The P7QC is the perfect lamp for all kinds of professional areas. It features 4 different colours of light (white, red, green, blue) that can be accessed by simply turning the turning switch. The different colours have different specific uses:


Red - Best for maintaining the ability to see at night eg. sailing, photography, working at night.


Green - Wildlife watching at a light frequency that is not detectable by wildlife eg. hunting, wildlife watching.


Blue - Could be used for detecting trails of blood eg. Hunting