Your current location:
Crime fighting scheme engages public monitoring of CCTV
Crime fighting scheme engages public monitoring of CCTV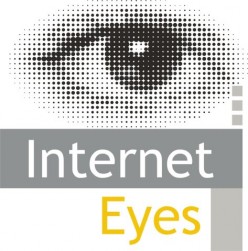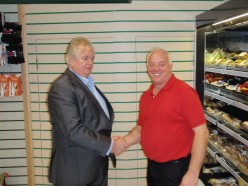 People everywhere can now play their part in reducing crime levels - and get personally rewarded for preventing crime - with a new scheme to be launched on Monday 4th October, in Devon.

The scheme, "
InternetEyes.co.uk", is set to take the UK by storm, with its innovative approach to catch anti-social behaviour in the act, and in real time.

Now, rather than watching Crimestoppers on TV, people can sign up to watch - and actively participate - in reducing crime, as they stop criminals in their tracks.

InternetEyes.co.uk works by linking CCTV cameras in numerous shops and venues, directly with the viewing public, over the internet. People sign up to the service and pay a small subscription, which registers them to receive rewards when suspicious incidents are spotted.

"The problem with CCTV is that whilst cameras are practically everywhere, there's hardly anyone watching them in real time", said Tony Morgan, MD and Founder of Internet Eyes. "Most people know this, so CCTV is no longer the deterrent it used to be, and crime is rising."

Internet Eyes works on the basis of instant detection and instant notification. Viewing subscribers can scan 4 screens at the same time, and as soon as they see anything untoward, they can press the "alert" button, which sends an instant text message to the nominated shop assistant or manager.

This SMS message is followed by an image, so the shop assistant can decide what action to take immediately - whether to tackle any shoplifter themselves or to call security.

Tony continues: "InternetEyes.co.uk is about putting the shop owners and managers back in control of security, and it's allowing the community to get involved and help to stamp out the crimes that cost us all in terms of increased insurance and shop-prices."

Mr Robert Bunney, Force Crime Reduction Advisor, Devon and Cornwall Constabulary, said: "Internet Eyes proposes to deliver a concept that creates opportunity for any member of the public to contribute to community safety in a positive and practical manner."

"Such a service has the potential to enhance current systems and services to deter and detect crime. What I like most is that potentially there will be more 'eyes' watching existing systems for events that are antisocial or contrary to public safety which can be brought to the attention of those responsible to respond."

As well as the satisfaction of being a good citizen, subscribers to the system can gain rewards from the £1000 per month reward fund.

Subscription to become a viewer costs £12.99 per annum, or £1.99 per month, and allows unlimited access to the viewing area of the site.

InternetEyes.co.uk will go live from 10am at Cost Cutters in Newton Abbot, on Monday 4th October. Store owner, Stephen Adams said: "I am very excited by the prospect of this service which I feel meets my requirements to help me reduce shrinkage, further protect my staff and save me money".

Lucinda a registered viewer is looking forward to taking part, said: " I love the thought of being able to make a difference from the comfort of my own home.

Internet Eyes has taken over 3 years to develop, involving legal experts and internet developers. Now launching a 3-month beta stage from 4th October with a restricted number of retailers & viewers, building towards the full launch on 3rd January 2011.