Overseas Territory Law Enforcement Adviser (Miami)
Overseas Territory Law Enforcement Adviser (Miami)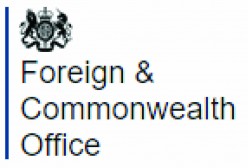 Reference: Police Life
Date Posted: 9 Apr 2019
Salary: £58,452
Position Type: Full time
Location: International
Details:
Overseas Territory Law Enforcement Adviser (Miami)
The Foreign & Commonwealth Office
£58,452
Grade: D7
Five year fixed term appointment
Whether we are supporting British citizens caught up in conflict zones, championing UK businesses worldwide or undertaking diplomatic duties, you will find members of the Foreign & Commonwealth Office (FCO) across the rural economies, towns and cities of the world. Our people are a dynamic and driven team, seeking to support British people and interests overseas.
The UK's Overseas Territories (OT) are a unique part of the UK's history and culture and we take our responsibilities towards them very seriously. Supporting the security of these OT's and their citizens is a key priority for us, and it is here that you will find a unique challenge waiting for you.
This is a role that will expose you to a wealth of fascinating challenges affecting justice, security and governance in Overseas Territories. Requiring high level communication and strategic skills, you will provide comprehensive advice and support to Governors and the OT Commissioners of Police in the Caribbean Overseas Territories and Bermuda, working with them to implement the most effective and responsive law enforcement policies, practices, procedures and initiatives. You will also provide remote support and advice for the UK OTs in the Southern Oceans. Based in the British Consulate General in Miami, you will work closely with OT Commissioners and multidisciplinary colleagues from across government to establish professional standards for these police forces, and to put inspection and accountability measures in place. Influencing stakeholders within and outside the police, you will encourage and drive innovative approaches to building and sustaining professional competence, improving inter-operability between OT and regional forces, and developing mechanisms for mobilisation of international support when required.
To make the most of this stimulating opportunity, you will be a British Citizen with recent UK or OT policing experience. You will have professional experience in implementing crime reduction and prevention strategies and you will be keen to apply your knowledge to a broad array of challenges. You will also ideally have competencies or training in at least two of the following areas: Strategic Command Course; casualty bureau; Chemical, Biological, Radiological and Nuclear (CBRN); bronze, silver and gold command in firearms, multi-agency major incident or public order; disaster victim identification or emergency procedures. You will also need to be medically cleared to perform this role, and you must satisfy Developed Vetting clearance requirements. Crucially, you will identify innovative approaches to dealing with serious and organised crime, so you will combine your experience with creativity in order to achieve the best results.
The FCO offers the chance to take on life-enhancing challenges, against the backdrop of a supportive and friendly team. We encourage our people to fulfil their potential, so this is a team where your opinions and ambitions will matter. A competitive benefits package is also waiting for you, alongside a truly exceptional work/life balance. This is a role that will continue to evolve – so no two days will ever be the same when you join our forward-thinking team.
Closing date: 6 May 2019.
https://www.civilservicejobs.service.gov.uk/csr/jobs.cgi?jcode=1628151