Head of Illicit Economies Programme
Head of Illicit Economies Programme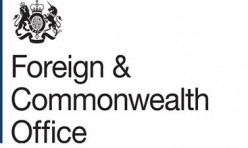 Reference: Police Life
Date Posted: 9 Dec 2019
Salary: £49,365
Position Type: Permanent
Location: International
Details:
Foreign and Commonwealth Office
Total package: Up to £49,365
Location: Bogota
3 year Fixed Term
If you have combated serious and organised crime overseas, as part of the police, government or another institution, you will understand the complexity and professional rewards of this role.
The £1.2bn Conflict Stability and Security Fund (CSSF) supports security, defence, peacekeeping and peace-building initiatives in over 70 potentially unstable countries.
Relied on by both governments and communities, it is a vital resource. As programme lead across Colombia, Peru and Panama, it goes without saying that you need to be inspirational, influential and politically-savvy in equal and highly impressive measure.
The role
Managing teams in both Peru and Panama, it will be your responsibility to enhance the project management and technical capabilities of local efforts to tackle serious and organised crime. We will also expect you to bring a big-picture view – finding synergies between programmes, including those covering climate, stabilisation and human rights issues, and delivering value for money at every stage.
That means close collaboration with programme teams, embassies, politicians, diplomats and others designing and delivering Serious and Organised Crime (SOC) projects. As the title implies, a key focus will be illicit economies and corruption. You will also work together with the Department for Business, Energy & Industrial Strategy (BEIS), as they work to halt the march of deforestation.
Initially based in Bogota, we may ask you to move Lima – but expect to be elsewhere in the region up to 40% of the time.
About you
Widely experienced in fighting serious organised crime overseas, you will bring a deep understanding of the global illicit finance landscape. A wealth of programme and project management experience will also be key – some of which will be under the banner of Official Development Assistance. Naturally, it is important you speak excellent Spanish.
In return, you will enjoy a comprehensive package that includes the Civil Service Pension and the potential to work flexibly. However, for the right person, the satisfaction of making such a positive impact in such an engaging region is truly unique.
You must be a British Citizen at the time of application. If invited to interview, you will need to bring your British Passport with you, and will need to pass high level security clearance as part of the recruitment process.
Closing date: 6 January 2019.