Civic and Ceremonial Officer
Civic and Ceremonial Officer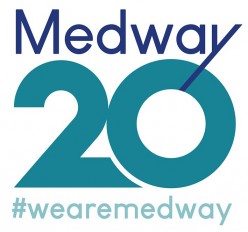 Reference: Police Life-: B509RS
Date Posted: 26 Oct 2018
Salary: £15,501 - £19,686
Position Type: Permenent
Location: South East
Details:
Salary: Range 2 (£15,501 - £19,686) per annum / pro rata
Job Status: Permanent
Hours: x1 37 hour post and x1 18.5 hour post
Location: Medway Council, Gun Wharf, Dock Road, Chatham, Kent ME4 4TR

Closing date: 11 November 2018
We are looking for two Civic and Ceremonial Officers (one full time and one part time). Both posts will require working irregular and unsocial hours (evenings, weekends and bank holidays) to meet the provisions of the service for which time off in lieu or overtime will be granted wherever possible.

We have two vacancies for the right people to provide a personal support service to the Mayor and Deputy Mayor of Medway, acting as personal attendant, chauffeuring them to and from engagements and other functions, occasionally acting as toastmaster and Mace bearer, at civic and ceremonial functions.

You must be able to work with minimal supervision and to maintain personal discipline whilst retaining the highest levels of confidentiality and integrity.

If you:
Have a full driving licence with no endorsements (valid for driving in UK and Europe)
Are smart and presentable
Have experience of driving in Great Britain and Europe in a paid capacity
Have experience of planning ahead and responding positively to change
Have an understanding of, and sensitivity to, history and tradition, and the dignity of the role of Mayor
Take pride in quality of work and in promoting Medway
Then you might be the right person for the role.
If you would like to have an informal discussion with the recruiting manager please call Jane Ringham on 01634 332864.
For further information and to apply please visit: