Front Line Officers, Mangers and Advisory positions available at TSG
Front Line Officers, Mangers and Advisory positions available at TSG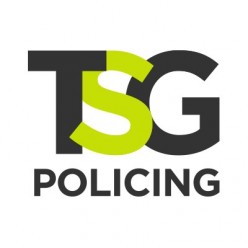 Date Posted: 7 Aug 2015
Salary: £15.00 - £25.00 per hour depending on rank/job role
Location: UK
Details:
Location: National Deployments
Salary: £15.00 - £25.00 per hour depending on rank/job role
Website: www.tsg-policing.org.uk
Details: TSG is the UK's leading supplier of advanced security operations and alternative policing solutions. TSG are looking for professional Men and Women to join our teams on deployment across the UK on a part time basis. We are specifically looking for those who have served in the UK Police service, bringing valuable transferable skills to our specialist organisation who's core focus is public safety. There are a number of opportunities available at TSG ranging from TSG Front Line Officers to Managers, Tactical Advisors and Command and Control positions. It is compulsory to have obtained a minimum of an SIA Door Supervisors License to work for TSG, you will also be required to attend a TSG conversion training day, and may be required to complete a fitness test which is compulsory for some roles. All TSG training and development training is free, once approved to work for TSG you will benefit from fantastic rates of pay, working with likeminded professionals and have access to working opportunities throughout the year.
As a TSG Officer you need to possess honesty, confidence, social awareness and a responsible attitude. You will need the ability to assess situations and react quickly to them. You will need resilience and the ability to remain calm in sometimes hostile and life-threatening situations. It will also be important for you to have strong communication skills and to be able to work alone as well as in a team. You will also need to be physically fit and have a good understanding of the law, specifically Section 3 of Criminal Law Act and Common Law (specifically surrounding Breach of Peace), these any people powers are fundamental to TSG operations and will be what you use on a daily bases to achieve your objectives.
To apply to work for TSG;
Send an email with CV expressing your interest to info@tsg-policing.org.uk subject title place as TSG NEW STAFFER, you will receive a response accordingly.
You are welcome to contact the office directly on 0845 11 66 999 if you wish to speak to a member of the team.
To find out more about TSG please visit our website www.tsg-policing.org.uk
Closing Date: n/a