Intelligence Coordinator
Intelligence Coordinator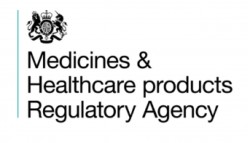 Reference: Police Life
Date Posted: 10 May 2019
Position Type: Full time
Location: UK
Details:
The Medicines and Healthcare products Regulatory Agency (MHRA) are looking for an Intelligence Coordinator to join the Enforcement Group, which is part of the Inspection, Enforcement & Standards (IE&S) Division.
The Medicines and Healthcare products Regulatory Agency enhance and improve the health of millions of people every day through the effective regulation of medicines and medical devices, underpinned by science and research.
The Enforcement Group is responsible for investigating breaches of medicines and devices regulations and associated legislation. The work involves dealing with cases of alleged non-compliance with the regulations, supported where necessary, by proactive investigation and executive action.
The Case Referral Centre (CRC) works closely with the Enforcement Group's Operations Unit, Intelligence Unit and other divisions within the Agency. The CRC plays a vital role in supporting the Agency's primary aim to safeguard public health by ensuring that the requirements of the Human Medicines Regulations 2012, and other relevant legislation and directives are met. The CRC is the agency's Single Point of Contact (SPOC) for the Receipt, Evaluation and Dissemination (RED) of information acquired from external sources including those who provide information on a confidential basis. Working within the CRC, the role holder will have responsibility to manage and coordinate sensitive information received by the Agency from whistleblowers that falls within its terms of reference for regulation or enforcement. This will involve identifying and managing risks and taking departmental responsibility for the handling of information received.
This role entails the review, preliminary research, risk assessment, investigation (where required) and accurate allocation of whistleblower referrals to the relevant operational teams (Inspectorate, Enforcement, Devices Compliance) as well as other units within the MHRA. It involves dealing with all aspects of the established process according to strict risk criteria, as well as providing specialist knowledge to ensure the agency maintains the correct procedures in line with the Investigatory Powers Commissioner's Office (IPCO) guidance and the Information Commissioners Office (ICO). The role also involves delivering training to internal stakeholders.
The successful candidate will have solid experience of working in a Law Enforcement Agency or regulatory body and of conducting criminal investigations under the Police & Criminal Evidence Act 1984, utilising RIPA, ECHR and CPIA. You will have specific understanding of RIPA legislation in relation to Covert Human Intelligence Sources and will be experienced in handling sensitive sources of intelligence. Ideally, you will also have some understanding of the Investigatory Powers Commissioner's Office (IPCO) audits.
We are looking for someone with excellent communication and team working skills, who can work across multi-functional teams to produce accurate results in a pressurised, target-driven environment.
If you would like to know more about this role, please click here
Closing date: 27 May 2019