Senior Research Officers
Senior Research Officers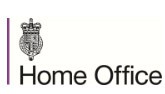 Reference: Police Life
Date Posted: 20 May 2021
Salary: £33,797 - £49,553 per annum (pro rata if part time)
Position Type: Full time
Location: UK
Details:
Salary: £42,709(London)
Salary: £39,261(Sheffield)
Location: London or Sheffield
About us
The Home Office leads on a wide range of policies covering crime, policing, counter terrorism, fire safety, UK borders, Immigration and Citizenship – all issues that are at the heart of the Government's agenda. The challenges and opportunities the Department faces are significant and can change rapidly in the global environment in which we operate. This makes the Home Office a very exciting and stimulating place to work. We have a great reputation for policy making that's supported by strong analytical advice.
Our Analysis and Insight Directorate provides analytical support to all parts of the Home Office, driving policy and operational decision-making across the department. We are innovative, flexible and collaborative – we look to explore new ways of working, and to embrace techniques like data analytics and behavioural science. As a Senior Research Officer, you'll have a vital role to play in our success.
The role
This is an opportunity to apply your research skills to a broad range of issues, from reducing crime, countering terrorism, resettlement of refugees, protecting the UK from organised criminals and reforming the migration system. Your role will involve scoping analysis and adapting it to different needs before advising Ministers and senior officials on the outcomes of your research and analysis. We'll need you to manage different projects and stakeholder relationships, and to provide guidance on analytical methods.
Your specific responsibilities will include managing and delivering quantitative and qualitative research projects that will underpin evidence-based decisions; designing research projects and undertaking primary research; and analysing a range of evidence to present compelling summaries and narratives for various social policy areas. You can expect to work alongside a range of experts and with senior managers on the design and implementation of your projects.
About you
With a 2.1 degree in a social science subject, or a 2.2 degree with a postgraduate qualification, you'll bring significant experience of working in applied social research. There is also an entry route if you hold a 2.1 in any subject and have relevant experience. Advanced social research skills are essential, as is a proven track record of delivering and applying those skills on a range of projects. You should be adept at managing all stages of the research process, including research design, analysis, write-up and dissemination. We're looking for people who can communicate key research messages clearly and concisely, as well as look at situations from different angles to ensure we always meet customer needs.
Apply
The Home Office is committed to being an inclusive employer with a diverse workforce. We encourage applications from people from the widest possible diversity of backgrounds, cultures and experiences.
We particularly welcome applications from Black, Asian and Minority Ethnic (BAME) candidates, as they are underrepresented across the analytical community.
Closing Date: 9th June 2021