Police Staff Investigator (PIP2)
Police Staff Investigator (PIP2)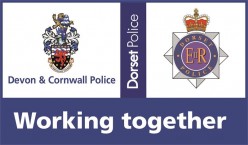 Reference: Police Life
Date Posted: 23 Aug 2018
Position Type: Full time
Location: South West
Details:
Vacancies Forcewide within Devon & Cornwall
Salary - £28,713 to £32,259 per annum
Applications are invited for the post of Police Staff Investigator (PIP2) within Devon & Cornwall Police.
The police staff investigators role PIP 2 involves investigating serious and complex crimes, dealing with victims, offenders and witnesses for Level 1 and Level 2 crimes. This may include domestic abuse, child abuse, vulnerable adult, missing, acquisitive crime, serious offences, enabled cyber and dependant cyber cases. Some of the principle responsibilities of a police staff investigators role PIP 2 include:
Safeguarding and protecting vulnerable people, to investigate and detect NIM level 1 and level 2 crime and bring offenders to justice thereby supporting the Force mission, and organisational proprieties.
Investigating level 1 and level 2 crimes, managing victims, arresting and interviewing offenders and conducting a thorough investigation. Preparing papers for court and give a clear rationale and update on UNIFI. PIP2 investigators will deal with the more serious and complex cases and therefore will predominately give evidence at Crown Court.
If you are interested, you will need to complete an application form providing evidence, as detailed in the advertisement on our website, and also associated documents which you will find by visiting our website at:
CVs will not be accepted.
Closing Date: Friday 7 September 2018
Assessment and Interview Date: Weeks commencing 8 October 2018 & 15 October 2018