Police Staff Investigator (PSI) PIP Level 2
Police Staff Investigator (PSI) PIP Level 2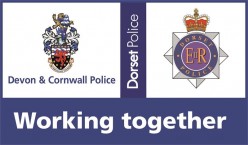 Reference: Police Life
Date Posted: 25 Sep 2018
Position Type: Permanent
Location: South West
Details:
Permanent
Number of Hours: 37
We welcome applications from individuals wishing to work on a part-time basis and are willing to consider flexible working patterns subject to business need.
Post Number: VAC-3661
Based at:
Vacancies available Forcewide within Devon & Cornwall. The locations are anticipated to be within Plymouth, Newquay, Camborne, Torbay, Exeter and Barnstaple.
Principal Responsibility:
The police staff investigators role PIP 2 involves investigating serious and complex crimes, dealing with victims, offenders and witnesses for Level 1 and Level 2 crimes. This may include domestic abuse, child abuse, vulnerable adult, missing, acquisitive crime, serious offences, enabled cyber and dependant cyber cases.
Some of the principle responsibilities of a police staff investigators role PIP 2 include:
Safeguarding and protecting vulnerable people, to investigate and detect NIM level 1 and level 2 crime and bring offenders to justice thereby supporting the Force mission, and organisational proprieties.
Investigating level 1 and level 2 crimes, managing victims, arresting and interviewing offenders and conducting a thorough investigation. Preparing papers for court and give a clear rationale and update on UNIFI. PIP2 investigators will deal with the more serious and complex cases and therefore will predominately give evidence at Crown Court.
Supporting and utilising the National Intelligence Mode (NIM) throughout investigations to ensure that prolific and priority offenders are identified and managed and intelligence is appropriately gathered, analysed and disseminated and to identify nominals as potential targets.
If you are interested in this role please see the role profile for further information. Please ensure that you evidence against the formal qualifications required, essential experience and specialist skills and knowledge as stated within the role profile.
Grade: 7 The commencing salary will be within Grade 7 starting at £28,713 rising by yearly increments to a maximum of £32,259 per annum.
Allowances:
It is anticipated that there will be a shift allowance and/or weekend working allowance attached to these roles. This will be determined by the location of the post. Information regarding working patterns and allowances will be available before the interview process.
Closing date: Friday 5 October 2018
Interview / Assessment Date: Weeks commencing: 29 October 2018
Additional information:
*As part of the selection process, applicants successful through the shortlisting stage will undertake a numeracy and literacy assessment, if not already holding the required qualification as per the role profile.
The start date for successful candidates will be Monday 21 January 2019. There is an expectation that all successful candidates will be available to attend an initial training course at Police Headquarters, Middlemoor Exeter from this date for 2 weeks. Because of the complexity of the role, the initial training will require successful applicants to work full time for the period of training delivery. Details of the training course will be provided to successful candidates.
No other start dates are currently available and a suitability pool will not be held on this occasion. Therefore, those successful through this selection process but not offered a role would need to re-apply at a later date.
This role is subject to a minimum two year tenure period. This means that successful candidates will be unable to apply for any internal vacancies for a period of two years from the commencement of their appointment. The probation period for this role is twelve months.
Please note that current serving Special Constables will need to resign before taking up this post.
Please note that reasonable adjustments will be made for successful candidates who are unable to drive or do not hold a full driving licence owing to a disability.
Under the Local Government and Housing Act 1989 this post is politically restricted. A politically restricted post prevents an individual from having any active political role either in or outside the workplace and will automatically be disqualified from standing for or holding elected office. They are also restricted from canvassing on behalf of a political party or a person who is or seeks to be a candidate, and speaking to the public at large or publishing any written or artistic work that could give the impression that they are advocating support for a political party. For more information, please visit our website (external) OR see PSD20 Working Practice via SharePoint.
For further details or an informal discussion please contact Detective Inspector on James.TARR@devonandcornwall.pnn.police.uk
How to apply:
Please ensure that your application provides evidence of all the essential experience and specialist skills and knowledge as outlined in the role profile as the short listing process will be assessed against these criteria.
A completed Police Staff application, along with the relevant attendance criteria* form should be submitted as detailed within the application form.
CVs will not be accepted.
Reasonable Adjustments
We are committed to making reasonable adjustments for individuals with a disability to ensure they are able to participate and perform to their full potential in their role. If you feel you would benefit from reasonable adjustments, please contact Business Support Services (Resourcing) on 01392 452020 (option 1).